Are you looking for a new opportunity?
Engineering & Technical
Recruitment
We are a specialist recruiter of technical professionals, engineers, project management personnel all over EU countries, Russia, Belarus, Central Asia and Kazakhstan.
Energieway's Project & Development team offers a wide range of recruitment services to clients and candidates. Our team of recruiters have both industry and recruitment experience making them highly regarded in their fields. With a global network of candidates and clients, the construction, Commissioning & Project Control team provides a comprehensive recruitment solution across a wide spectrum of site operations supervision, project engineering and management.
We act for a diverse range of clients which includes Consultancies, Operating Companies and Contractors.
At Energieway whether you are seeking freelance or permanent role, we understand the commitment you are making in embarking on a new career move. We also appreciate the excitement and uncertainty you face throughout this process – finding the right recruiter, searching for the right positions, at the right companies, and progressing through the selection process. Ultimately we understand the importance of partnering with candidates helping to achieve confidence and certainty in making your next career move.
Finding the right job candidates is one of the biggest recruiting challenges. Recruiters and other HR professionals that don't use the best recruiting strategies are often unable to find high-quality job applicants. With all the changes and advances in HR technologies, new recruiting and hiring solutions have emerged. At Energieway we are now implementing these new solutions to become more effective and productive in helping our Clients to find the right candidate for the job.
Nowadays the biggest recruiting challenge is the shortage of skilled candidates. The process of finding job candidates has changed significantly since a few years ago. Posting a job on job boards and wait for candidates to apply is no longer a productive strategy. Not knowing who your suitable candidate is, will make finding one impossible. To be able to find a strong candidate for the role, we implement planning and evaluation to define the right candidate persona. We take a proactive approach to meet the Client's instructions. We source candidates from direct approaches, our own network knowing candidates personalities, preferences and motivations, referral schemes and our up to date database.
Competition in the job market is fierce and candidates need to be thoroughly selected. Waiting until you're unemployed to connect with a recruiter is a mistake. We prefer to work with candidates who are employed or very recently unemployed. Please submit your up-to-date resume and a cover letter depending on the position you're applying for. Please specify your skills, education, training, work experience. It's our goal to help candidates find a job they love and help employers find quality employees. We will keep you posted and make sure you stay on our radar.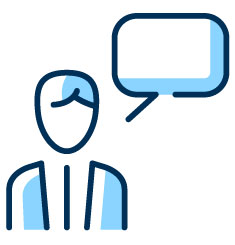 At Energieway we use the powerful sourcing tools that find and extract candidate's profiles. Manual search takes a lot of time and effort and is often very inefficient. With a powerful sourcing tool, we make this process much faster, easier and more productive. This saves time, so, the efforts are only invested to analyze the right candidates. We will facilitate the hiring process by introducing you and preparing you to meet your clients.
A job posting is a way we communicate with the public about a vacant position that the client wishes to fill. There are numerous job posting sites. Be sure to read our Job Board page for more information. For applicants, job boards provide an interface where they discover, learn, and apply for relevant open positions. Please contact us if the vacancy seems interesting and suitable for you. Ultimately we understand the importance of partnering with candidates helping to achieve confidence and certainty in making your next career move.
Interview With
Your Employer
Our goal is to find candidates that match both the position and company culture. Getting an interview is already a success because it means you stood out from the other candidates. We will help you putting time and effort into preparation, so you'll feel more confident on the big day. The first step towards overcoming your fear is to adjust your mindset about interviews. Our hiring managers will help you learn some strategies for getting through the interview itself.